Welcome to the Carter's Watch the Wear giveaway brought to you by:

Carter's Watch the Wear was started by Henry Wood Carter. Under the name H.W. Carter & Sons (1890), Carter's Overalls were sold and were very popular. The company expanded to marketing boy's overalls, as well as railroad overalls, painter pants, coats, jumpers and putting shirts eventually putting everything under the simple trademark "Carter's".  They quickly evolved into a company that you see now. They specialize in clothing for newborns, infants and toddlers. and Guess what?  Their collection is entirely affordable for the family!!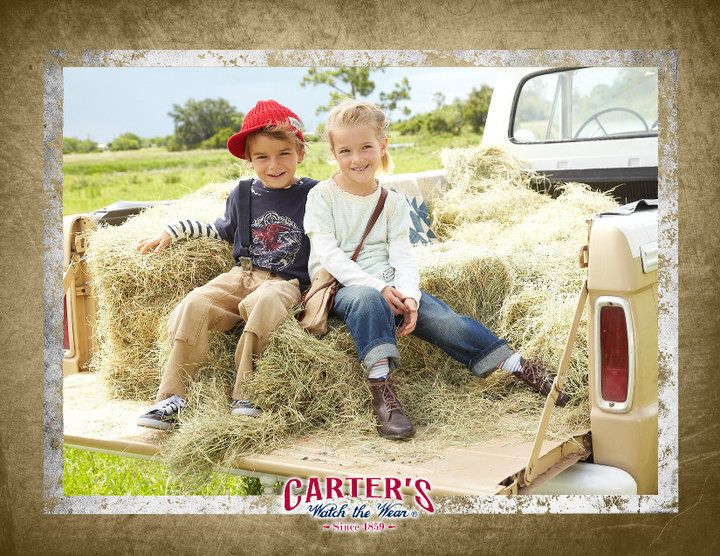 Well, Carter's Watch the Wear has paired up with the bloggers of Blog it Forward to offer one lucky winner a $200 gift card to their website! That's right, you can enter for a chance to win $200 worth of clothes for your little one. Just fill out the form below to enter.
You can sign up for Carter's Watch the Wear e-mails! Do you want to be an affiliate? You can check out the details and sign up.
Just use the simple form below to enter! This giveaway is open to US and Canada. Must be 18+ to enter. Giveaway closes on July 31 at 11:59pm est. Only one person per household/IP address may enter. You only need to enter the giveaway on one of our blogs.
Good luck!